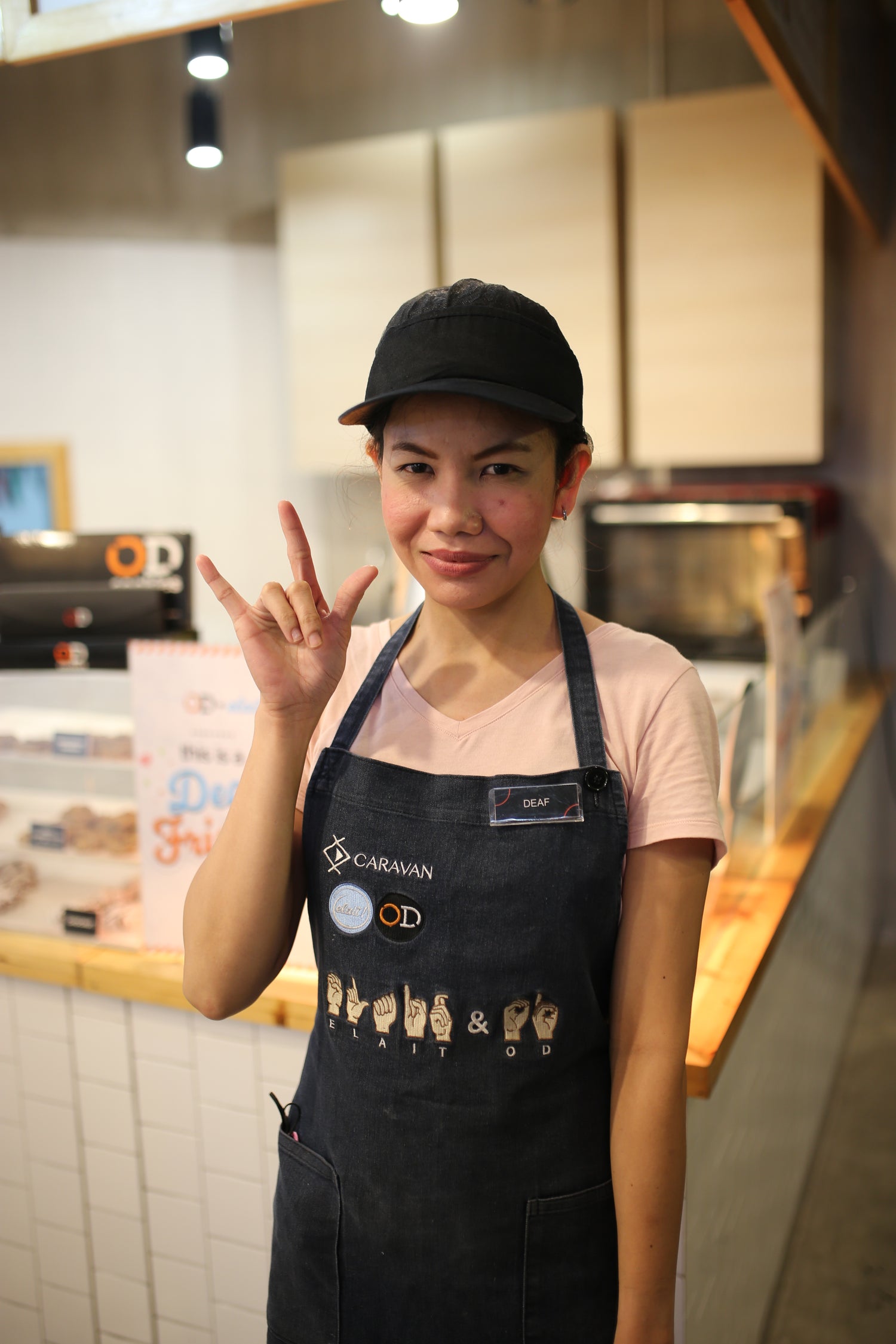 We are not your OD-nary bakeshop!
Our branches are mostly run by Deaf and Awesome Individuals because we believe in Doing Good Through Good Food!
Thank you for being our Partner for Good!
Just by purchasing our goODies, you help provide employment and opportunities for our Deaf Partners. We get to continue our mission of showing everyone that talents and capabilities of our Deaf Partners, because of people like YOU!
We never compromise on the quality of our products. From our best-selling Cookies to our Sourdough Pizza, you will definitely taste the goOD.